Digital Clear Aligner
Correction of malocclusion with the help of aesthetic, virtually invisible CA® CLEAR ALIGNER aligners is an important treatment method in modern orthodontics. Especially for adult patients, this has proved to be a reliable treatment concept in several clinical cases.
This method guarantees ideal treatment results in addition to a high level of wear comfort for the patients. The applications are indeed versatile: the CA® CLEAR ALIGNER allows orthodontists to effectively treat mild to moderately severe cases of malocclusion of the anterior teeth in the upper and lower jaws.
V40 Expansion Tray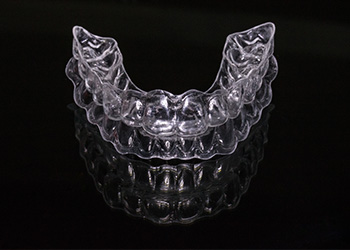 Digital Focus offers you the unique opportunity to optimise your treatment options, thanks to various add-ons that can be integrated in the aligners.
For swift transverse expansion in a short period, you can select the VECTOR®40 expansion screw that is already integrated in the aligners as part of the preliminary treatment process, prior to placing the set-up order.